The Company
Phoenix Solutions Luxembourg was formed in 2018, as a spin-off from jnl, with the objective of developing its consulting branches in compliance and internal audit.
Phoenix Solutions Luxembourg assists financial sector entities including asset managers and PFS (professionals of the financial sector) in addressing their regulatory obligations and concerns. We support our clients in their dealings with the competent authorities, including the Financial Regulator, and assist them in ensuring full compliance with their regulatory obligations.
Amongst our clients, we count a wide variety of companies, operating in Luxembourg and farther afield, who are subject to common compliance obligations, including anti-money laundering and data protection. Phoenix Solutions Luxembourg is entirely independent of any other actor or entity on the Luxembourg marketplace, and intervenes on its clients' behalf on sensitive subjects.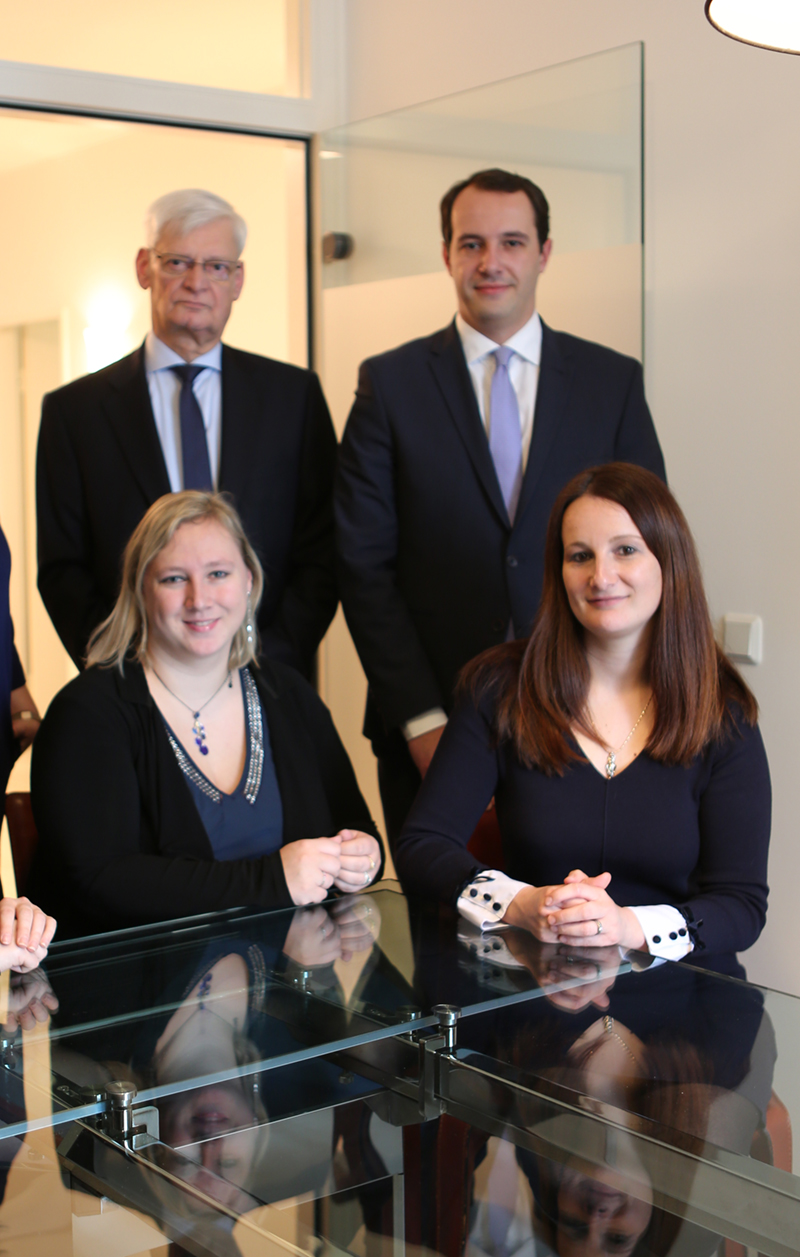 Jean Noël Lequeue
Jean Noël Lequeue is the Founder of the Company. With his long experiences garnered throughout his professional career, Jean Noël decided to put his experience to use for the benefit of PSF, management companies and the liberal professions. His abilities have even resulted in him being recognised as an acknowledged expert in his field, able to represent Luxembourg. Jean Noël has been a Board member for a number of associations, such as the Luxembourg Association of Compliance Officers (ALCO), for whom he acted as Chairperson for 6 years, and for a number of Committees, such as the Comité des Obligations Professionnelles, AML/CTF prevention Committee, corporate governance committees, AML consultation committees, etc.
Thanks to his regulatory expertise, Jean Noël can assist you in your decision-making as an independent Director or by joining a Client Acceptance Committee, or an audit or compliance committee. Jean Noël can also help you with specific missions concerning due diligence and organisation optimisation.
Jean Ciszewicz
Holder of a Masters 2 in international finance from ESM-IAE Metz (Université de Lorraine), Jean Ciszewicz decided to begin his career in the banking sector in Luxembourg as an internal auditor, allowing him to increase his regulatory knowledge and internal control methodology.
Eager to deepen his knowledge of the different types of companies operating on the Luxembourg marketplace, Jean decided to continue his career as a consultant specialising in Compliance, Internal Audit, Internal Control and other regulatory missions in a consultancy firm specialised in Compliance and Internal Audit.
Jean undertakes Internal Audit and Compliance missions for a number of years now as well as regulatory missions requiring regulatory expertise for a variety of companies including banks, ManCo's, specialised PSF, AIFM's, Payment Institutions and Electronic Money Institutions.
In October 2018, Jean joined the operational part of jnl, specialised in Internal Audit and Compliance, which has become Phoenix Solutions Luxembourg, of which Jean is Managing Directors.
Emilie Schmitt
Higher education graduate Emilie Schmitt joined jnl (formerly ICE SA) in 2009 as a personal assistant to the founding partner, Jean Noël Lequeue. Since the creation of Phoenix Solutions Luxembourg, a spin-off from jnl, Emilie Schmitt has been the Office Manager. At jnl, Emilie developed many skills and acquired the necessary experience to ensure the proper administrative management of the Company.
Emilie, as Office Manager, is responsible for several functions within the Company such as Human Resources and daily administrative management. Emilie's versatility has allowed her to broaden her areas of expertise to include recruitment, the drafting of employment contracts, the management of staff and also the drafting of service proposals and service agreements. Another of her functions is the organization of Company events.

Aurore Ciszewicz
Aurore Ciszewicz joined the Phoenix Solutions Luxembourg team as a Regulatory Officer in November 2018, where she works on compliance and internal audit missions for a wide variety of clients. Aurore, who has a Masters in Audit and Management Control from INSEEC Business School in Paris, Aurore Ciszewicz first oriented her career to the accounting and tax professions.
Aurore begins her career in an accounting firm; then she completed her accounting knowledge by specializing in the field of accounts payable and banking taxation, within the Crédit Agricole of Lorraine for 8 years. And then in waste management.
Wishing to change her experience in a new direction, by pursuing a career in internal audit and compliance in Luxembourg, with Phoenix Solutions Luxembourg.